eflow Included in RegTech100 2022
}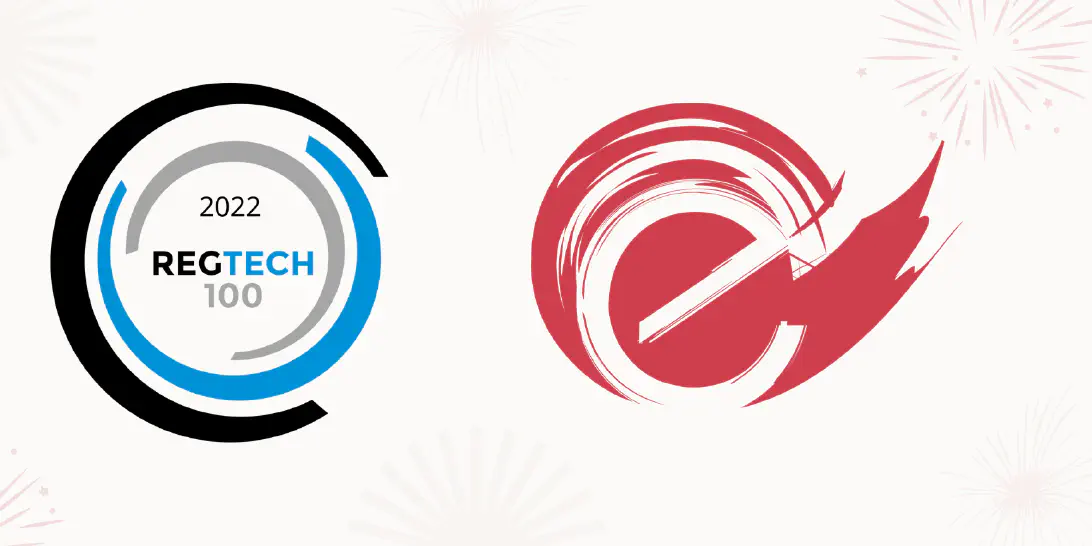 The Award
It has been announced today that eflow Global has been selected for inclusion in FinTech Global's RegTech100 list for 2022.
The RegTech100 list, now in its fifth edition, recognises the 100 most innovative and influential RegTech companies across the globe. Intended to help financial firms "filter through all vendors in the market by highlighting the leading companies in regulatory compliance", it has come to be seen as a benchmark of quality and reliability for compliance providers in the financial services industry.
Each year, a panel of analysts and industry experts selects 100 firms for inclusion from a longlist of the world's best RegTech vendors. For the 2022 list, almost 1,200 vendors were considered, with only "the world's most innovative technology solution providers" making the final list.
With the RegTech sector continuing to grow every year, FinTech Global noted that "this year's process to identify the 100 RegTech innovation leaders was more competitive than ever". RegTech spending by highly regulated financial institutions is projected to exceed $130bn by 2025, and new vendors continue to enter the space at a rapidly increasing rate.
With such a high level of competition, eflow's inclusion in the list is particularly significant. The company has been recognised for the quality of their two flagship solutions: TZ and TZTR. TZ offers trade surveillance for market abuse, best execution monitoring and reporting. TZTR offers regulatory reporting, with a particular focus on EMIR, MiFIR and SFTR transaction reporting. Both of these solutions are powered by their development platform PATH.
Mariyan Dimitrov, Director of Research at FinTech Global mirrored this sentiment. He stated that "eflow's extensive experience in the RegTech industry and innovative approach to data management in all their compliance solutions make them a worthy member of the RegTech100".
CEO and Founder Ben Parker also commented on eflow Global's inclusion in the list: "With the RegTech industry growing ever more crowded, eflow's inclusion on FinTech Global's RegTech100 list is real point of pride for the company. TZ and TZTR are the product of over 2 tireless decades of development and market research, and our inclusion on this list is proof of the success of these efforts."
A full list of the RegTech100 for 2022 and detailed information about each company is available to download for free at www.RegTech100.com.
Industry Recognition
Get In Touch
Have a question? Want to book a consultation or a system demo? Get in touch by clicking the button below