eflow integrates Dow Jones Newswires content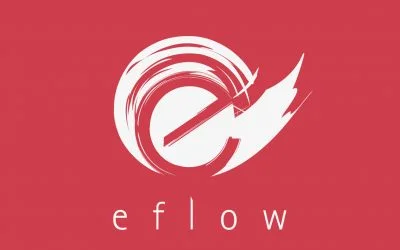 LONDON (21st September 2017) -– eflow Ltd, a UK-based specialist in enterprise regulatory solutions in capital markets, has announced the integration of content from Dow Jones Newswires with its TZ™ Market Surveillance offering.
TZ enables buy-side and sell-side firms to adapt to regulations, including the Market Abuse Regulation (MAR), which came into effect in July 2016. Combining Dow Jones Newswires' premium content with the in-depth analytical and reporting capabilities of eflow's TZ platform, the enhanced offering provides closer scrutiny of an investment firm's trading around market moving events.
Dow Jones Newswires delivers global business insights, market commentary and expert analysis from publishers including The Wall Street Journal and Barron's. "We're excited to extend our existing relationship with Dow Jones into a deeper content partnership, offering a solution that is at the forefront of contextual Trade Surveillance Analytics," said Ben Parker, CEO at eflow ltd.
TZ alerts cover regulatory requirements for MIFID, MIFIR/ MIFID II, MAD, MAD II and ESMA guidelines in Europe, and Dodd Frank, the Volcker Rule and MAD in North America. ENDS
Founded in 2004, eflow is a UK based specialist in the development of Enterprise Application Workflow solutions primarily for financial markets with offerings for Compliance, Straight Through Processing and Enterprise Workflow Backbones. All applications are built on eflow's PATH technology. PATH is the only complete purpose-built Workflow service oriented architecture software available to the Financial Markets that combines all the best facets of middleware, work flow, business decision rules, data aggregation, case management, and toolkit with Change management in one complete package.
About Dow Jones Dow Jones is a global provider of news and business information, delivering content to consumers and organizations around the world across multiple formats, including print, digital, mobile and live events. Dow Jones has produced unrivaled quality content for more than 130 years and today has one of the world's largest newsgathering operations globally. It produces leading publications and products including the flagship Wall Street Journal, America's largest newspaper by paid circulation; Factiva, Barron's, MarketWatch, Financial News, DJX, Dow Jones Risk & Compliance, Dow Jones Newswires, and Dow Jones VentureSource. Dow Jones is a division of News Corp (NASDAQ: NWS, NWSA; ASX: NWS, NWSLV).
Industry Recognition
Get In Touch
Have a question? Want to book a consultation or a system demo? Get in touch by clicking the button below