eflow Partners with e-Comms Surveillance Provider IP Sentinel
}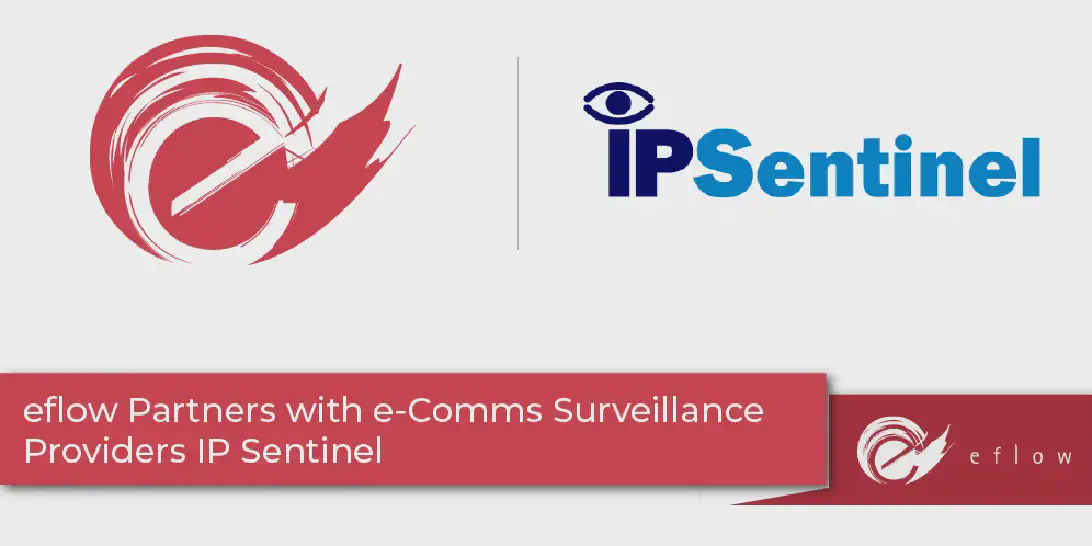 Addressing the growing requirement within financial compliance to unify dedicated best of breed trade and e-Communications surveillance at a widely accessible price point.
London, 8th July 2020: eflow, provider of regulatory compliance solutions, today announces a new partnership with IP Sentinel
In the recent FCA Thematic Review, the regulator has clearly set out that the intent to commit market abuse or financial crime is frequently hidden within the unstructured e-Communications data of a firm. Consequently, the FCA advises that detailed supervision of electronic communications data (for example as systematic and exception driven process) is considered to be best practice.
To enable firms to follow this guidance, eflow has partnered with e-Communications monitoring and supervision technology firm IP Sentinel.
The new partnership will provide a holistic and unified trade monitoring and market surveillance solution capable of analysing both structured trade data and unstructured electronic communications. This approach perfectly complements eflow's existing regulatory compliance solutions. IP Sentinel's e-Comms surveillance completes the post-trade regulatory compliance suite offered by eflow. With this partnership, firms will be able to access eflow's Best Execution Monitoring, Transaction Cost Analysis, Best Execution Reporting and Trade Surveillance along with a range of e-Comms surveillance functionality.
Industry Recognition
Get In Touch
Have a question? Want to book a consultation or a system demo? Get in touch by clicking the button below