eflow Wins Best Trade Surveillance at 2021 A-Team Awards
}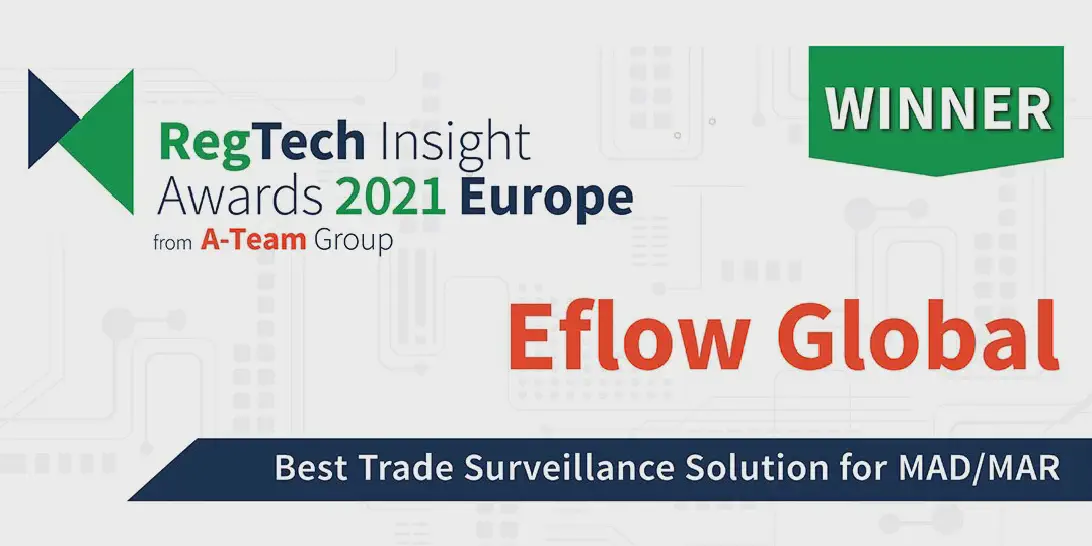 It was announced this week that eflow has won Best Trade Surveillance Solution for MAD/MAR at the 2021 European RegTech Insight Awards hosted by A-Team Group.
Our trade surveillance platform TZ is our flagship product, and we couldn't be happier to see it gaining this recognition from a renowned RegTech institution such as A-Team. Our priority as a business is providing quality, reliable products and services to our clients to help ensure their compliance with an increasingly complex landscape of regulations, and we feel that this award is proof of our success in this mission.
In a post to his LinkedIn, CEO Ben Parker made the claim that 'our entire company works tirelessly to deliver the best possible service to our clients, and this award fills us with pride that our work is being recognised for its quality and reliability.'
This award marks the second consecutive year in which eflow has been nominated for and won an A-Team Group award. In 2020, eflow won Best Transaction Cost Analysis Tool at the TradingTech Insight Awards.
Industry Recognition
Get In Touch
Have a question? Want to book a consultation or a system demo? Get in touch by clicking the button below